Start Your Free Consultation
Unlike many firms that schedule new clients to meet with a paralegal, when you schedule an appointment with Morgan & Morgan, you will meet with an experienced bankruptcy attorney.

"A very respectful law firm that has very good customer service which is job one in the human world. Thank you Morgan and Morgan of Athens, ga." - W.S. August 2017

"We were fully enlightened about our situation which helped us choose our best choice concerning a problem. We would recommend Mr Braswell to our friends." - H.A. August 2017

"My experience with Morgan & Morgan was exceptional!!! I was very well informed about their procedures and felt comfortable about going forth with my case. Everything was handled with importance." - C.J. May 2017

"Attorney Jason Braswell & Lisa LaCount are just wonderful...not one time have I call the office and spoke with Carmella that I didn't get a chance to speak directly to Jason or Lisa or receive an immediate return call/email with a response. Thanks to this attorney team, my mind and our finances are in order. Again, thanks for taking us on as a client of Morgan & Morgan." - C.P. May 2017

"Lee did a great job. He helped me save my home and get a grip on my financial situation. The staff at Morgan & Morgan was great. Always easy to reach on the phone and mindful of my situation. Thanks!" - April 29, 2013
An Experienced Team of Wage Garnishment Lawyers that Gets Results
We are a boutique law firm with a family atmosphere. We realize that our clients are in need of help and we make it our mission to create the most comfortable environment possible. Over the last 30 years, we have been providing legal services pertaining to bankruptcy, workers compensation and disability to the Athens, Georgia metropolitan area. We have assisted all types of clients from commercial businesses to individuals.
A wage garnishment occurs when a court orders a portion of a person's earnings to be withheld to satisfy a debt. When your wages are being garnished, the payroll department at your job will calculate the amount to be withheld and pay it to the creditor on your behalf.
Need-to-Knows About Georgia Garnishment Law
When faced with a garnishment issue, it is important to know your rights as well. Here are a few important details about wage garnishment;
Title III of the Consumer Credit Protection Act is a federal law that protects someone who is subject to garnished wages. The law limits the amount that can be taken from the employee's check and protects them from being terminated for a single garnishment.
Ordinary garnishments cannot exceed the lesser of two amounts: 25 percent of disposable income or the amount by which the person's income exceeds 30 times the federal minimum wage.
Child support or alimony garnishments amounts may be higher. The law allows for a garnishment of 50-60 percent of an employee's disposable income.
A tax garnishment may be levied to collect back taxes owed to the federal or state governments.
How Can You Stop Wage Garnishment?
Once a garnishment has been ordered by the courts, your employer's payroll department is bound by the order. They are not allowed to refuse the garnishment order and you are not able to change the amount withheld. If you are facing a wage garnishment in Georgia, you have a few options available to stop garnishment:
Chapter 13 bankruptcy may be an option if you have a steady income that can otherwise cover your debts. This type of bankruptcy allows you to reorganize your debt and make an arrangement to pay your debts over the next three to five years.
Chapter 7 bankruptcy will offer immediate protection from collection activity, including some garnishments. Chapter 7 bankruptcy can be used to liquidate consumer debt. It does not apply to tax debt or family obligations like back child support or alimony payments.
Take the First Step Toward Help
Our bankruptcy attorneys are dedicated to treating clients like family and making client needs a priority. We have specialized experience in assisting clients who are facing foreclosure on their homes, or have already had their homes foreclosed upon. Morgan & Morgan also specializes in matters of bankruptcy, real estate, immigration and debt collection defense. Let us help you with your debt relief, start your free consultation now by contacting us today at (706) 548-7070 to learn more about how our team of experienced attorneys can help you through these challenging times.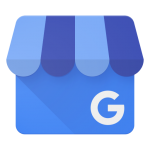 Lee Morgan has represented me many times in the past. I have always been very satisfied with their expertise and appreciate how smoothly the process goes because of their experience and preparedness. I highly recommend! - Thomas B.
Talk To A Lawyer Now. Call (706) 608-8160