Repossession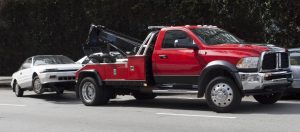 Facing a repossession, also known as a repo, can be a difficult situation. When you purchase a piece of property on contract — a home, car, or even a television — that item serves as collateral to ensure you will pay off the loan. Motor vehicles are among the most commonly repossessed types of property. If your car or other items have been repossessed, the repo lawyers at Morgan & Morgan can help.
When Can My Car Be Repossessed?
Failing to make timely payments can have serious consequences. Technically, as soon as you miss a payment, you are in default of the conditions of your contract and the creditor has the legal right to repossess the car. Under Georgia law, when a vehicle is repossessed, the creditor does not need to provide you with advance notice of the repossession. They can repo the car at any time of the day or night even if it is parked on your own property; however, they may not enter into a closed garage or barn to do so.
How Can You Stop Repo Action From a Creditor?
While it is best to make timely payments on all of your obligations, sometimes, through no fault of your own, it becomes impossible to do so. Sudden job loss, disability, illness, or even divorce, can interfere with your finances. Should you find yourself late on your payments, it is best to communicate with your creditor and make alternate arrangements for payment that you can maintain. Consulting an experienced car repo attorney can also help. He or she can advise you of your rights under Georgia law.
The most obvious way to stop collection activity is to pay what is owed and bring the loan current. When you are experiencing financial difficulty that action can seem impossible. Filing bankruptcy is another option to immediately stop collection activity against you and give you time to work with your creditors. There are two types of bankruptcy:
Chapter 7 bankruptcy provides immediate protection from creditors and will liquidate your debts so that you can get a fresh start. Your assets will be sold in order to satisfy the debts.
Chapter 13 bankruptcy is essentially a repayment plan. Some debts such as alimony, child support, and back taxes cannot be liquidated even with a Chapter 7 filing. Chapter 13 bankruptcy will create a payment plan spanning three to five years.
How Can Our Bankruptcy Attorneys Help You Avoid Reposession
Facing a possible auto repossession? Working with a qualified repossession attorney may help you keep your car and avoid auto repossession. Contact a Morgan & Morgan attorney to explore your legal options to stop repo proceedings. Our firm is located in Athens, Georgia, and services clients in the following surrounding areas: Oconee, Morgan, Walton, Jackson, Hall, Barrow, Madison, Oglethorpe, Elbert, Hart, Franklin, Banks, Habersham, Greene and Stephens.
Further Repossession Reading:
Can I Keep My Car When Filing For Bankruptcy?
Can I Get my Possessions Back after I file for Chapter 13 Bankruptcy?